Kian Seara Rey is a multimedia journalist focused on stories about activism, the climate and Latin America. Here is some of his work.
---
Mass Protests by Climate Activists Follow Eviction of Occupied German Village [Video and photos]
Lützerath, North Rhine-Westphalia, Germany – Thousands protested the planned expansion of an immense open-pit coal mine, one of the largest in Europe. The forceful eviction of climate activists who were occupying Lützerath for more than two years and the demolition of the village itself became a call to action, sparking the largest protest yet seen in the region.
---
Anti-Police Activists in Baltimore Protest New University Police Force [Video, photos and article]
Students at Johns Hopkins University (JHU) and community members in Baltimore protested against the creation of a private university police force by disrupting two town hall meetings on September 22 and September 29, the first of which led to some antagonism with JHU's VP of public safety, Branville Bard.
The creation of a university police force – the Johns Hopkins Police Department (JHPD) – was postponed for two years in response to the anti-police brutality protests of 2020. Now the university is fast-tracking the process with minimal input from students or the community.
---
Climate Activists Disrupt German Coal Mine Expansion [Video, photos and article]
A mass demonstration led by a diverse coalition of climate activist groups on October 31 was the largest yet in Lützerath, a small village in the German Rhineland occupied by activists since last year.
Police brutality and a cat-and-mouse game with activists ensued as the mass demonstration seemed to come to an end. Instead, around 600 activists from a direct action group called Ende Gelände suddenly rushed a police line blocking access to the edge of the open-pit mine.
---
In Gentrified Amsterdam, A New Wave Of Squatters Vows To Reclaim The City
In Amsterdam, where the occupation of empty buildings was made illegal in 2010, a new generation of squatters has been staging bolder and more daring actions, continuing the local tradition of defiantly ignoring the ban.
---
The West is complicit in Colombia's police killings
"We've never seen police forces kill 39 people in a continuous series of protests like we've seen in this general strike. We've also seen an additional eight deaths during the demonstrations — plus several more that we haven't been able to verify yet," Lanz said over a hurried phone call. The NGO has been working hard to keep up with all the deaths being reported. One more death was recorded since this conversation took place, bringing the total up to 40.
---
Tensions and security operations heat up in Central America
Media coverage of migrants crossing the U.S.-Mexico border has for years peaked in periodic waves, with panic and fear wielded by Washington politicians on both sides of the aisle to attack whichever administration happens to be in power. While much of the attention is on the increasingly militarized U.S. border, Mexico's southern frontier with Guatemala has been beefing up security as well.
---
Rosa Hernández Acosta on the Cuban Literacy Campaign [Interview]
Armed with just some textbooks and a kerosene lantern, Rosa Hernández Acosta taught literacy in rural Cuba without electricity, running water, or paved roads.
---
Justice still not found for migrant women forcibly sterilized in ICE detention centers [Audio story]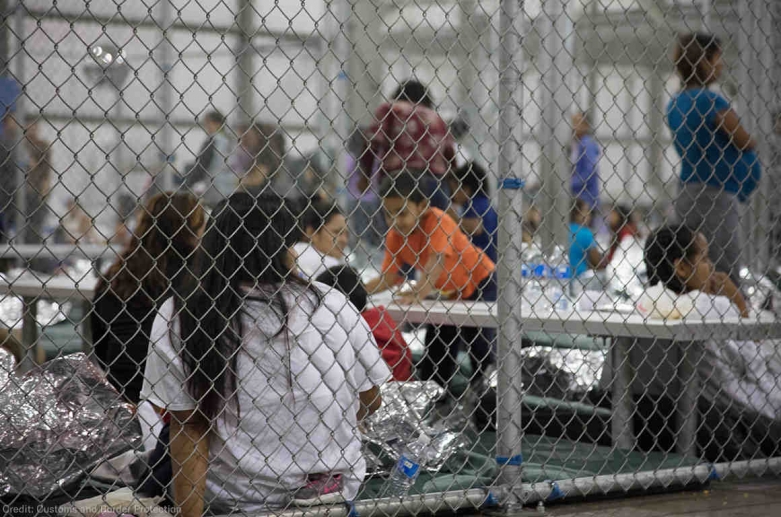 "We are calling for this facility to be shut down and for people to be freed. That's what we're calling for. And ultimately ICE needs to be abolished."
A Georgia detention center forced at least 57 migrant women to endure medically unnecessary hysterectomies. I spoke with Azadeh Shahshahani, Legal & Advocacy Director for Project South to learn more about the case and why it has stagnated.
---
Alternative cinemas in Amsterdam hit hardest by coronavirus restrictions
Cinema of the Dam'd, a small alternative cinema inside OT301, was forced to close for good in September because of financial issues worsened by the coronavirus restrictions. The cinema, run entirely by volunteers, had already launched a crowdfunding campaign last year when their financial situation became unsustainable.
---
Ribadavia Casa de la Inquisición (Seat of the Inquisition)
The Spanish Inquisition took more than a century to officially take hold of this town. The local Seat of the Inquisition ("Casa de la Inquisición") is hidden in plain sight on a small street like any other in the old part of town. The conservative ornamentation of the portal betrays the otherwise unassuming corner building.